About the Program
Econometrics is a four-semester, English-language master's program of TU Dortmund University (TUDO), Ruhr-University Bochum (RUB) and the University of Duisburg-Essen (UDE). The program is offered jointly by the faculties of economics of the three universities and the Faculty of Statistics @ TU Dortmund University. It combines the expertise and breadth of the participating faculties in empirical economic research and economics with the methodically oriented training of the statisticians and econometricians at Germany's only Faculty of Statistics. This unique combination of training and research skills allows to offer a specialized curriculum for quantitatively-oriented students which covers a wide range of topics in econometrics and applied economics.Students acquire the ability to combine methodological competence with proficiency in economics. They gain extensive knowledge of econometric methods and models and an in-depth understanding of central economic causal relationships and resulting econometric issues. The program particularly supports research-interested students in developing analytical skills with regard to specific research questions in economics and thus prepares optimally for a doctorate in econometrics or neighbouring disciplines. The master's program in Econometrics thus prepares well for a career in econometrics, empirical economic research, evidence-based policy consulting, or operational research.Graduates receive a joint MSc degree from the four participating faculties.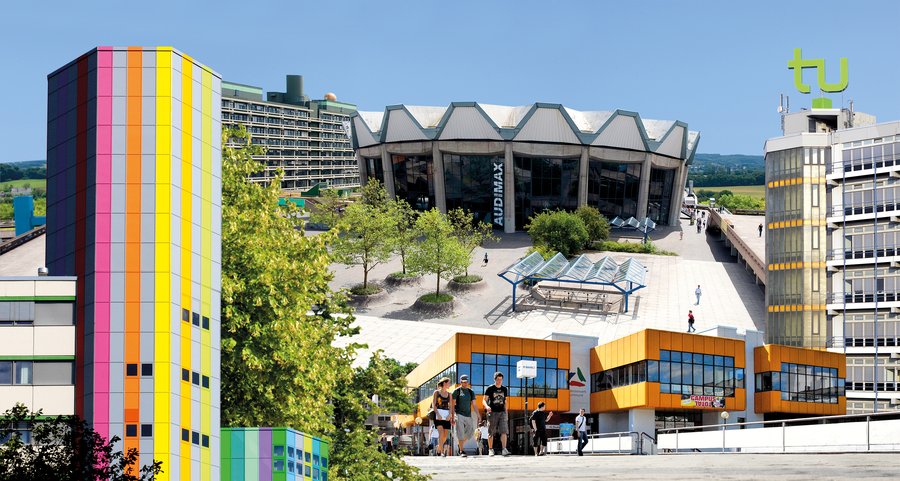 University Alliance Ruhr
Despite being one of the youngest university regions in the country, the Ruhr region has the densest educational landscape in Europe with a total of 22 universities and colleges. The University Alliance Ruhr (UAR) is a joint venture of TUDO, RUB and UDE. With more than 120.000 students and almost 1.300 professors, the UAR is Germany's largest academic hub. It, among others, initiates cooperations in research, teaching and administration. Both the education of economists and economic research benefit from these joint activities, in particular through the RWI - Leibniz Institute for Economic Research and the RGS - Ruhr Graduate School in Economics, which offers a fast-track PhD program in economics. Excellent graduates of Econometrics thus have good prospects for pursuing a further career in academics or economic research.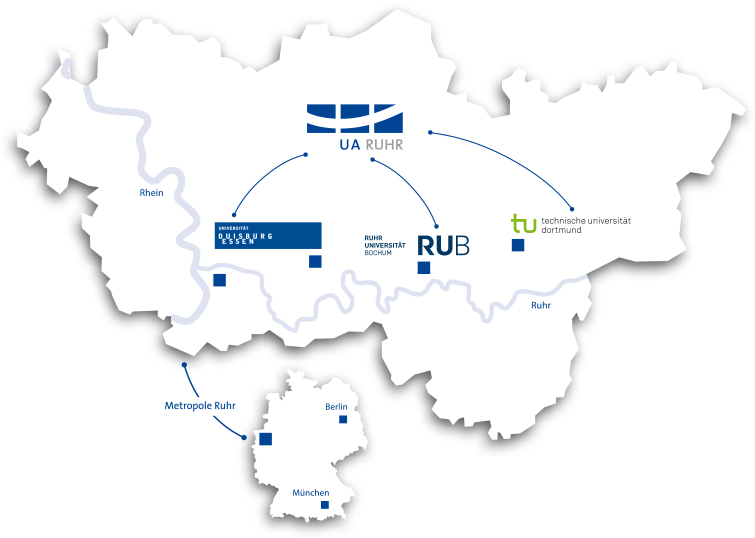 Studying and Living in the Ruhr Area
Good news: both national and international students (including non-EU students) can study at the UAR universities for free – there are no tuition fees. You only pay 299,22€ per semester to cover administrative costs and to give you access to free public transport in the region (semester ticket). Furthermore, the Ruhr area has everything required to make the most of student's life: affordable accommodation, jobs and a wide range of cultural, sporting and leisure activities. Moreover, with the semester ticket being valid for whole North Rhine-Westphalia one easily gets from place to place in the entire area quickly using public transportation. Attending several courses at different locations is thus no problem, even on the same day.The student unions of the three universities mediate accommodation in student halls of residence and are happy to help you find a room on the local private housing market.